The Craft Beer Restaurant & Bar Franchise Opportunity that you've been dreaming of has arrived!
Are you on the lookout for Craft Beer Restaurant & Bar Franchise Opportunities that are unique in the industry?
At Bohemian Bull, we firmly believe that no craft beer restaurant and bar franchise like us offers investors the opportunity to personalize their experience while following a seamless startup process.
Our mission is to positively influence everyone we come in contact with and be an active part of our communities. So take a load off, grab a drink, and learn more about our pub franchise opportunity.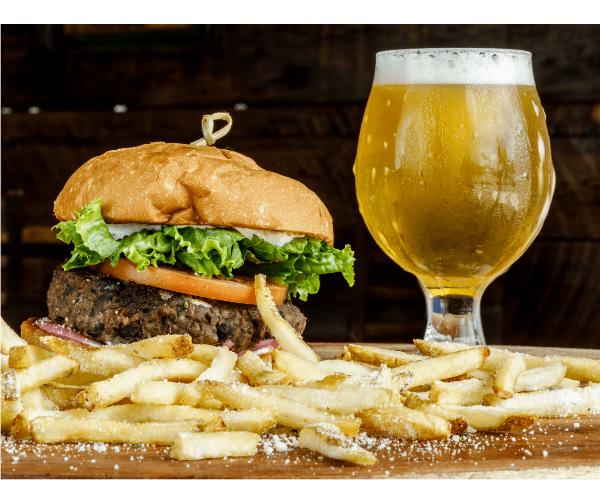 Our Mouthwatering Bar Franchise Investment
We wanted to create a bar franchise opportunity for you that provides everything you need to start from day one. Trust is an essential part of any franchise opportunity, and it's our responsibility to provide you with all of the information you need to make an educated investment. Below are all some of the numbers you'll need to consider for opening a high-quality Bohemian Bull beer garden franchise.
Check our Restaurant & Craft Beer Bar Franchise costs:
Estimated Initial Investment
Craft Beer, Cocktails,
Quality Food; What's Not to Love?
When you step into a beer garden franchise or a pub franchise, the perfect complement to your time spent is crave-worthy food and even better drinks with a craft beer franchise.
Bohemian Bull Franchise offers guests an extensive menu with lunch and dinner options, as well as a comprehensive list of craft beers, bourbons, and cocktails to choose from. There's something on our menu for just about anyone, whether you are taking the family for a nice night out or grabbing a drink with an old college friend.
You can't fake fresh; Bohemian Bull customers are fun-loving people who also care about quality, from the food they order to the customer service they expect.
There are four points of focus when we open our doors for the day:
If that all sounds like the American restaurant franchise you've been looking for, it might be time to give us a call.
Why Start a Craft Beer Franchise?
Starting a craft beer business on your own isn't always a walk in the park; you can take that from us. Franchising is a great way to mitigate some of the most frequently experienced pain points in that process. We've worked closely with the franchising experts to perfect the experience of partnering with our brand. What we've taken away is the ongoing importance of nurturing a healthy relationship with franchisees to accomplish a common goal.
Why start a Bohemian Bull
Pub & Beer Garden Franchise?
We can provide you an incredibly unique opportunity to customize your beer garden franchise to your liking and avoid anything cookie-cutter. Your restaurant will be suited up with your local flavor giving you the chance to get creative.
The options are endless with Bohemian Bull, and in addition to that, you can also look forward to:
A dedicated management team
Assistance with finding local vendors
Consultation with a team that is willing to listen and and work with you to achieve success
Franchise Opportunities Locations
An Opportunity to Invest in an American Restaurant Franchise
The year 2020 was certainly a reality check for business owners in the restaurant industry, but experts believe that there are assuredly better days ahead. We want to stay transparent with you because investing in our craft beer restaurant and bar franchise is an important life decision.
Bohemian Bull operated exclusively as a takeout restaurant early on in the pandemic, but we still hit the same sales numbers as the year prior. Why? The relationships we made with customers were strong, and Bohemian Bull could weather the storm thanks to that loyalty and our dedicated staff.
In 2022 we are expanding our brand by offering franchise opportunities to hardworking individuals who are committed to make their dream a reality and are searching for:
Sports bar franchises
Bar franchise Opportunities
Bars for sale
Pub franchises
Bar and grill franchise
Craft Beer Franchise Opportunities
Restaurants franchises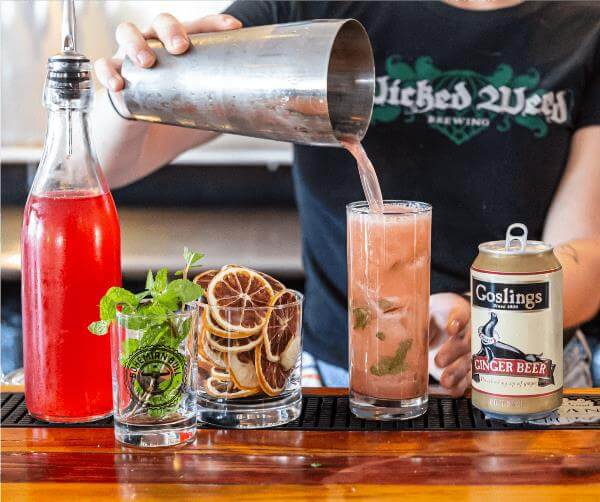 Increase in chain restaurants in the US business growth in 2021
Sales that are up for grabs, mostly in the full-service category
Restaurant industry sales by 2030
Estimated Initial Investment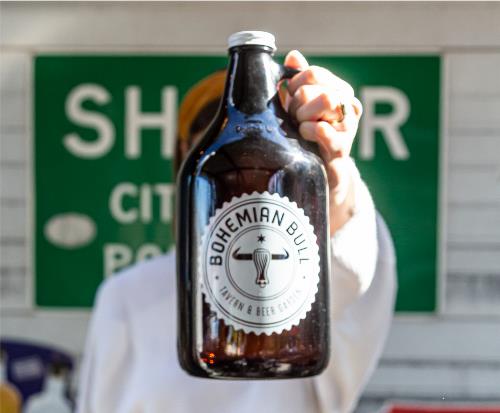 You Have Questions;
We Have Answers
Of course, we expect you to come up with some questions regarding our experience before making a final decision. We want to help you get some of the answers you need, so here are just a few of the most frequently asked questions we get about our beer restaurant and bar franchise:
Business Opportunities and Resources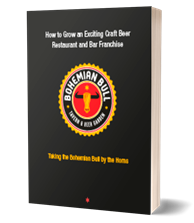 Are you Ready to Join Us?
Download our E-book and Learn How to Grow an Exciting Craft Beer Restaurant and Bar Franchise