Available Territories for The Bohemian Bull Craft Beer Restaurant and Bar Franchise Opportunity
One of the most important steps when starting a franchise business in the restaurant industry is picking the right location. There are a few factors that you'll need to consider, which can make all the difference between success and frustration. Bohemian Bull's craft beer restaurant and bar franchise opportunity is great because we take the time to help you pinpoint the right spot for your territory.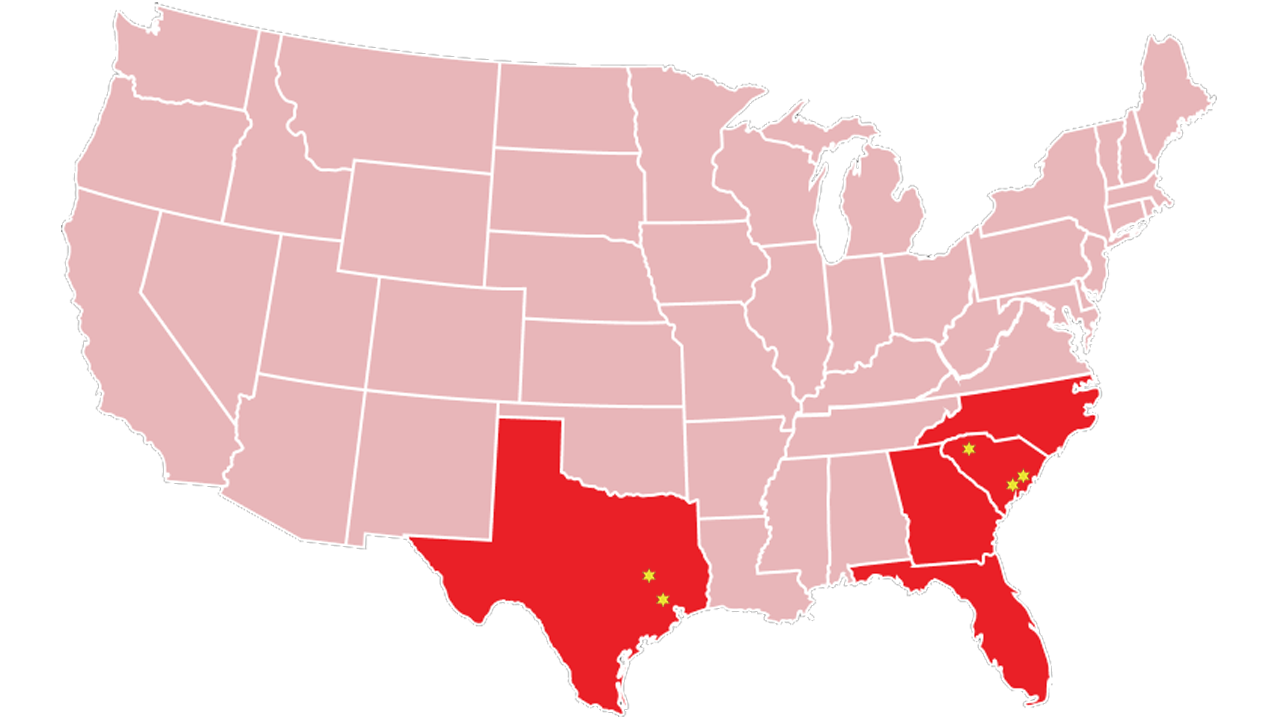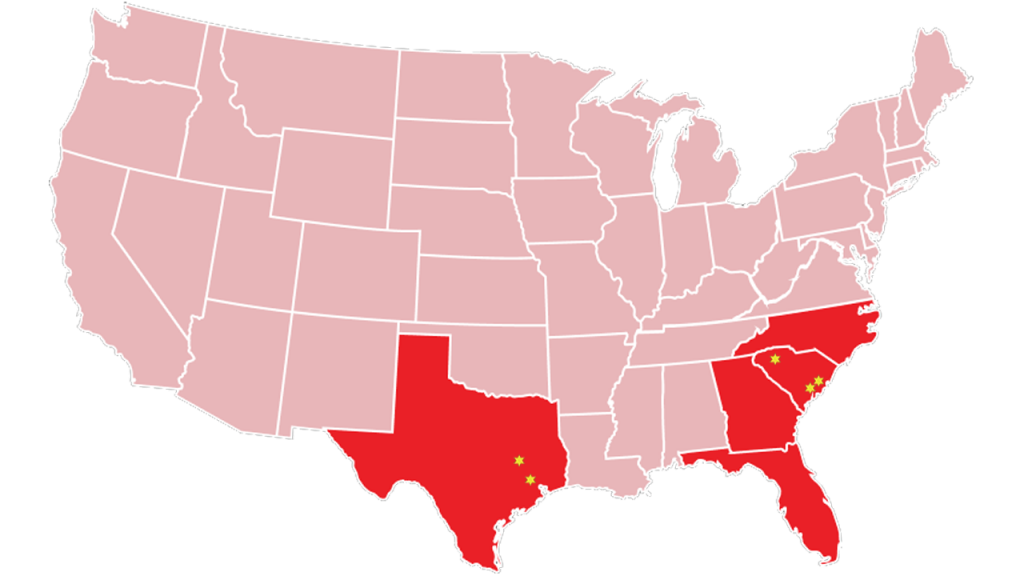 Here is just a real quick list of some of the top markets Bohemian Bull has an eye on for new franchise partners. We are continually looking for new states that might be the perfect fit for our American restaurant franchise opportunity. If your state isn't on this list, but you're still interested in investing, please contact us.
Picking the Right Spot for Your Bohemian Bull
If you've decided to move forward with the process and take advantage of our beer garden franchise opportunity, congratulations, we can't wait to get to know you better. For those of you who are still weighing your options, we want to help educate you on some of the factors to examine before launching your bar and grill franchise.
Choosing the right spot could depend on a number of variables, and we wanted to share a few of those that you might want to consider:
If you're new to restaurateuring or have minimal experience in business ownership, our tavern franchise opportunity could very well be a fit for you. We promise, especially in the early days, to ensure everything about your business aligns with your vision and maximizes your potential for return. Teamwork and collaboration mean everything to our team at Bohemian Bull, so you can look forward to in-depth levels of support throughout our entire American restaurant franchise opportunity.
Personalizing Your Bohemian Bull
When you start a beer garden franchise opportunity, one of the most important things you'll need to remember is space. You'll want to find the right spot that gives you enough room to design your business the way you want. At Bohemian Bull, we don't believe that a cookie-cutter look and feel to your space will showcase your community's unique interest and personality. The theme and feel of your franchise restaurant can be distinctive to your regions taste and interests, incorporating whatever makes your community unique. For example, say you're opening a Bohemian Bull in the heart of Chapel Hill in North Carolina. You could add some flavor of Carolina Blue while sticking with the brand aesthetics that make Bohemian Bull great. The options are limitless, and we can't wait to see what you come up with!
Are you interested in the Bohemian Bull craft beer restaurant and bar franchise opportunity? We'd love to get to know more about you, so feel free to reach out to a member of our team today with any questions.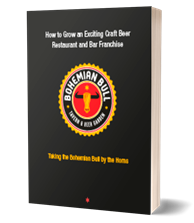 Are you Ready to Join Us?
Download our E-book and Learn How to Grow an Exciting Restaurant and Bar Franchise