Bar and Restaurant Franchise Investment
Our Craft Beer Restaurant and Bar Franchise Cost
We can help you open your Bohemian Bull franchise with confidence, and it all starts by giving you the right information about your craft beer restaurant and bar franchise costs. When you open a restaurant on your own, it's hard to know exactly how much money you'll invest, but franchising helps eliminate reckless spending early on.
The Bohemian Bull bar franchise investment has been thought through and structured carefully, taking into account everything you'll need to get your doors opened and help position your restaurant for long-term success. Throughout your discovery process, we will continue to go over our American restaurant bar franchise costs.
Your Initial Beer Restaurant and Bar Franchise Costs
If you're familiar with the franchising process, you might have an idea about what the perks come with fulfilling a franchise fee. For those who aren't, a franchise fee is a one-time payment made at the time of the Franchise Agreement. For this cost to open a bar, you will gain access to our brand name, established business model, and training. By fulfilling this payment, you can worry less about wasting valuable time and resources before your grand opening.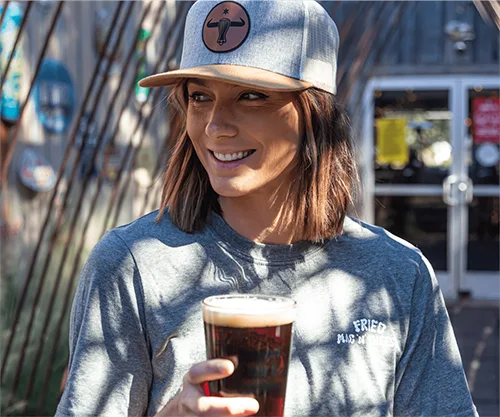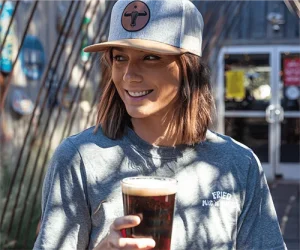 Initial Restaurant Investment
It's important to note that your initial investment does include the franchise fee while also accounting for some of your additional beer garden franchise costs. Here is just some of what Bohemian Bull franchisees get back in return for their initial investment:
We want to ensure that you have supplementary funds to cover operating expenses in your first three months. Part of your initial bar and restaurant investment will include $75,000-$150,000 of available liquidity to invest back into your business when the time is right. We want to see all Bohemian Bull franchisees succeed, and we believe payment of your initial beer restaurant and bar franchise costs will put you in a favorable position to do just that.
As we continue to grow The Bohemian Bull bar franchise, we'll never forget our roots and the passion that started it all. Once you get to know our team, you'll feel a real sense of pride that we have in the success of The Bohemian Bull brand and all of our partners. Any extension of The Bohemian Bull brand is considered family to us, and you will feel that bond as we continue to support your journey for years to come – cheers!
FAQ about craft beer and restaurant franchise investment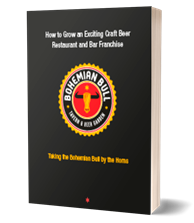 Are you Ready to Join Us?
Download our E-book and Learn How to Grow an Exciting Restaurant and Bar Franchise